BOARD ADVISORY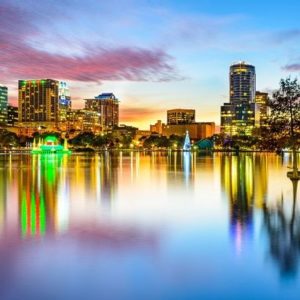 Board Advisory is a boutique consulting firm focused on addressing aspects of contemporary boards' responsibilities for executive compensation, talent acquisition, performance, retention, and succession. We operate as a high-touch, high-involvement firm, and typically develop an intense involvement with our clients.  We start from the premise that it all starts with the strategy, and we invest first in understanding our client's business model and strategy before we opine on pay, performance and succession matters.  We don't sell salary data, "best practices" or hefty reports; we provide informed advice that is a product of our experience (our advisors bring over 25 years of experience each), and a full appreciation of your unique dynamics.
We structure our organization around the needs of the Board.  Our compensation advisory clients value our accessibility and our first-hand understanding of the issues.  We do not employ legions of associates to create reports delivered by more senior advisors.  Board Advisory clients can be confident their advisor is thoroughly involved in all aspects of our research, findings, and recommendations, and is generally available with a single phone call to discuss their issues.
Frequently, when companies face strategic challenges, these challenges present themselves as compensation issues: unremarkable performance from a leader with a career history of success, a revolving door in the C-suite, a company trajectory that's misaligned with its mission or values, or an inability to attract the executive talent required to lead.  These symptoms can often be addressed with effective compensation practices, but frequently we find the symptoms related to gaps or unseen obstacles in the underlying business strategy.  We find the issues are often complex and the risks are high – and responsibility for resolution typically falls squarely on the board of directors.  We provide expertise to manage risk, reduce complexity and develop clear solutions in which you and your investors can have confidence.
We have deep industry expertise in technology, banking and insurance, real estate and REITs, healthcare, defense, and government services, retail and a number of other industries. More important, however, is that we have experience in unusual circumstances such as turnarounds, recapitalizations, IPO/M&A/sale situations, activist challenges, PE/going private efforts, and alternate ownership structures where means and medians are far less important than situational awareness.  We provide boards with knowledgeable, experienced guidance when simply replicating peer behavior or implementing "best practices" is no longer a viable or relevant alternative.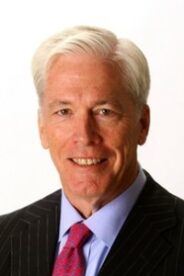 PAUL McCONNELL
CO-FOUNDER, Orlando, FL
Paul McConnell is Managing Director and co-founder of Board Advisory, an independent executive compensation consulting firm that works with boards to develop and implement compensation, performance and succession strategies that enhance company profitability. Paul's career includes several early years as an actuary and leadership roles in both industry and consulting. He served as Senior Vice President of Compensation and Benefits at Barnett Banks and was principal at TPF&C and Hay Associates, two of the compensation consulting industry's largest global firms. In 1991, Paul funded McConnell and Company, where he focused his attention on working with companies interested in aligning executive remuneration with business performance.
Over his 25 years in the compensation and benefits field, Paul has worked with numerous private and public companies and has established a reputation as an advisor who not only excels at the dynamics of performance management and compensation solutions, but who effectively integrates these practices into corporate strategy.
Paul has served as an expert witness in cases involving executive pay and IRS reasonable compensation and has presented at national industry events including the World at Work (American Compensation Association) conference. Paul has a BA in Mathematics from the University of Washington and is a member of the National Association of Stock Plan Professionals, the National Association of Forensic Economists and World at Work.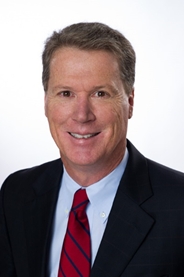 JEFF McCUTCHEON
CO-FOUNDER, Orlando, FL
Jeff McCutcheon is Managing Director and co-founder of Board Advisory, where he leverages 25 years of experience in executive compensation and management effectiveness to help boards develop and implement solutions that produce optimal business results. Prior to his work advising boards of Fortune 500 companies, Jeff served as the top HR executive for CSX Corporation and held roles leading compensation, HR planning and strategy, and management development for four other Fortune 250 companies. He formed McCutcheon, LLC in 2004, helping companies address executive talent strategies, including executive pay and succession, typically in the context of mergers & acquisitions.
At Board Advisory, Jeff helps boards translate key strategic initiatives into actionable executive employment arrangements.  His advice to boards reflects his belief that executive pay and succession decisions should be an extension of the underlying business strategy, not a discrete administrative practice.
Jeff has served as an expert witness on executive pay issues, has contributed to the national debate on executive compensation as it pertains to disclosure and valuation of executive equity awards, and served as an advisor to the Secretary of the Treasury. He's spoken at numerous industry events and forums hosted by organizations including The American Banking Association, International Quality and Productivity Council and World at Work. He holds a BA in Business and a Masters in Labor and Industrial Relations from Michigan State University.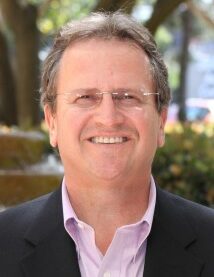 MATT WARD
MANAGING DIRECTOR, San Francisco, CA
Matt Ward is a Managing Director at Board Advisory, LLC. He is an attorney and CPA, and for 30 years has provided consulting services in strategic annual and long-term incentive plan design for employees of both publicly traded and private companies. Matt serves clients in a variety of industries, ranging in size and complexity from small start-up enterprises to many Fortune 100 firms, with a special emphasis on life sciences, medical device and high-technology companies. He has extensive experience with compensation planning issues resulting from private equity transactions, mergers, acquisitions, initial public offerings, leveraged buyouts, joint ventures and IP licensing. Matt has also worked with nonprofit organizations to evaluate the appropriateness of their executive and staff compensation packages.
Matt speaks frequently around the country, is quoted extensively, and has published writings on a variety of key compensation subjects. He has served as a recurring expert panelist on executive compensation and corporate governance for compensation committee members at the Directors College at Stanford Law School.
Before becoming an owner of Board Advisory, LLC, Matt was National Practice Leader, Compensation Consulting at Barney & Barney, LLC. Before that, he was Senior Vice President at Radford, an Aon Hewitt company. Prior to that, Matt founded and was CEO of WestWard Pay Strategies, Inc., which he sold to Radford in 2003. He served as Executive Compensation Practice Leader for The Wyatt Company. Before that, Matt was an executive compensation consultant with Frederic W. Cook & Co., Inc., and wrote many of the technical papers published by the Cook organization during his tenure. Before becoming an executive compensation consultant, Matt was in private law practice in Chicago, worked in international tax at Peat Marwick, and was an associate at the Chicago law firm of Chapman & Cutler.
Matt graduated magna cum laude with a bachelor's degree emphasizing accounting and finance from DePaul University. He received a law degree from the University of Utah, where he was a William H. Leary Scholar and member of the Utah Law Review.
matt@boardadv.com
Phone: 904-525-8463