COMPENSATION WORKS
The Compensation Works team is located in Seattle, WA, and has over 100 years of combined experience in providing compensation solutions to our clients. Compensation Works has extensive experience in designing, developing, and implementing comprehensive compensation plans including job classification and analysis, market pricing, pay structure development, performance management, executive compensation, and incentive design.
The Compensation Works team has deep compensation consulting expertise working across many industries including Aerospace, Biotech, Design, Education, Financial Services & Insurance, Food & Beverage Processors, Gaming, Healthcare, Technology, Manufacturing, Non-Profit and Foundations, Public Sectors, Real Estate and Development, Restaurants and Hospitality, Retail and Wholesale, Professional Services, Retirements Communities and Utilities
Our compensation experts can perform the work in a "hands-on" and customized way with our clients rather than a "canned" approach which is relegated to less experienced consultants to execute the work. We are a group of compensation "geeks" who love working with salary data and related programs.  Compensation Works has a great track record of meeting or exceeding our clients' expectations while managing projects within time and budget constraints.  Our clients tell us that they enjoy our practical, collaborative and fun work style.
Strategic recommendations based on research and more than 20 years of compensation experience
Services customized for your company's unique issues and opportunities
Compensation plans designed for easy implementation, including tools for managing projects on your own if desired
Ways to apply the successes of other organizations and industries to your company
Information on how proposed changes in pay or benefits likely will impact your organization's employees, culture, and bottom line
Compensation Consulting Services
Comprehensive assessment and recommendations for plan changes

Base pay structures
Market analysis
Individual job pricing

Pay structure development or redesign
Skill-based or competency-based pay systems
Incentive plan design, including:

Sales incentive plans
Profit-sharing
Team-based pay
Management incentives

Performance management
Non-cash rewards programs
Wage and Hours Compliance
Compensation administration manuals and training
Compensation design coaching
Pay communication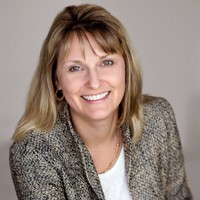 ANN FOSBURGH
CEO
Ann Fosburgh has over 20 years of experience in human resources management in entrepreneurial technology and financial services companies with a particular focus on compensation, benefits, HRIS, and accounting. She has proven success in designing and delivering customized business solutions by aligning reward strategies to business objectives.
She has successfully led global payroll and HR systems implementations, design and development of incentive compensation plans, contract renewal for health benefits as well as company acquisitions and integration activities. She has worked to design and scale domestic and global companies in rapidly changing environments.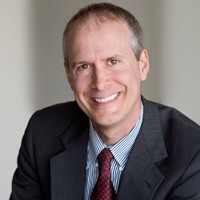 COLT FOSBURGH
PRESIDENT
Colt Fosburgh has built on his extensive background in for-profit, non-profit, tech and government to add a focus at Compensation Works in sales, marketing, and operational efficiency. A dynamic and passionate futurist, Colt's greatest strength is in aiding clients in anticipating problems and taking the actions necessary to prevent those problems. A great team builder, he is effective at both removing obstacles and developing infrastructure.
Before co-founding Appian Resources with his wife, Ann, Colt was co-founder and Chief Political Officer for REDdotBLUE, a tech startup created for the repurposing of data stored in government servers. He also served as Chief Operating Officer with the Free Enterprise Fund, COO with Club for Growth and the founder and for five years the president of VentureHire, a retained search firm specializing in high growth technology companies.