D.G. McDermott Associates
Founded in 1985 by Don McDermott, D.G. McDermott Associates, LLC, is a New Jersey-based management consulting firm that provides practical human resources and compensation consulting services to small and midsize companies with $5 – $500mm in revenues and  2 to 10,000 employees.
D.G. McDermott's senior consultants advise clients about the critical relationship between compensation and company performance and growth. Known for thinking outside the box, the DGM team blends successful age-old business practices with cutting-edge, practical compensation and executive pay solutions.
Why Work With Us?
Don McDermott, a recognized authority in the field of human resources and compensation consulting, founded the company with a passion for providing hands-on, personal service to his clients. Such customer service has become D.G. McDermott Associates' hallmark.
We partner with you and your staff to develop solutions that work best for your unique corporate strategy, culture, and employees. Then we follow up to ensure our solutions are on track and successfully enabling you to achieve your annual and long-term goals.
We work hard so that you are completely satisfied with our consulting services.
Ethics, integrity, and customer satisfaction are of paramount importance to our team.
Our Compensation Consulting Services
Our experienced compensation consultants will work with you to design:
executive compensation plans
employee incentive plans
sales compensation programs
base pay programs
board of directors' remuneration plans
performance management program design and implementation
organizational design
Annual Compensation Surveys and Market Benchmarking
Our trusted D.G. McDermott Associates compensation market assessments, including custom surveys and annual compensation surveys, provide you with benchmarks to help ensure that your company pay plans remain competitive and in line with current compensation trends. We also conduct annual standardized and customized market pricing studies. Our research draws from an extensive database of the latest market information to ensure that your company achieves and retains a competitive edge.
Our annual compensation surveys review trends in:
Cash Management
Human Resources Consulting
Human Capital Outsourcing Services
Actuarial Consulting
Middle Market Management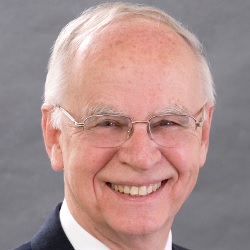 DON MCDERMOTT
FOUNDER
Don McDermott, the founder of  D.G. McDermott Associates, is a recognized authority in the field of human resources and compensation with over 30 years of related experience as both an internal and external consultant. He works with boards, business owners, and senior managers in the design of compensation and human resources programs.
He has particular expertise in developing strategic business and operational plans and aligning innovative compensation and human resources programs to meet company objectives. Some recent consulting assignments include the design of short- and long-term incentive plans, sales compensation plans, equity-based plans, and compensation audits relating to compliance.
Before founding D.G. McDermott Associates in 1985, Don held senior human resources positions at Bankers Trust Company, NL Industries, Gulf & Western Industries, and M&T Chemicals, Inc.
Over the years he has been active as an officer and director of several professional associations. In 1988, Don was honored by the American Compensation Association/World at Work by being granted its highest award, Life Membership, for his contributions to the field of compensation.
Don has served as an expert witness in compensation-related cases, served on the faculty of American Compensation Association and NYU School of Continuing Education. Also, Don has authored a number of articles related to compensation and human resources issues.
Don has an MBA from Fairleigh Dickinson University and a BA from St. Mary's Seminary and University.