WILSON GROUP
Wilson Group is a boutique compensation consultancy that specializes in executive, sales and employee total compensation. We have been a trusted advisor to over 350 organizations in a wide range of industries and business structures. We bring this breadth of experience and our partnership relationship with clients to assess, design, and implement compensation programs across all organizational levels.
Thomas B. Wilson founded Wilson Group in 1994 with a vision to help our clients align their all their compensation plans with their strategy, key performance goals and desired culture. Today Susan Malanowski and Rhonda Farrington continue this mission. Although many of our clients are headquartered in New England, we provide services to our clients globally. We offer our clients a personal, customized approach to addressing critical questions about how to pay people fairly, competitively and effectively.
Why Engage Wilson Group
We are highly experienced consultants committed to our client's success
We provide quality results at a good value
Every project is unique, and your experience and conditions matter to us
We provide you the level of assistance you need, in the timeframe you need it
We build project plans that reflect your unique needs
We are known for our high level of responsiveness, collaboration and commitment to meeting our client's needs
We provide thoughtful insights and programs because we listen to what you say and understanding your critical and strategic needs
How We Work with You
Whether you need market pricing on one job or an entire plan redesign, we will work with you to ensure the scope and budget aligns with your requirements. Let us help you put in place the best compensation approach for your business.
Our work is delivered with the highest degree of integrity, at a competitive price that ensures a win-win experience. Our project pricing is simple and straightforward, based solely on how long it takes our consultants to address your compensation needs. We make sure you get what you need, when you need it, and it endures over time.
Primary Practice Areas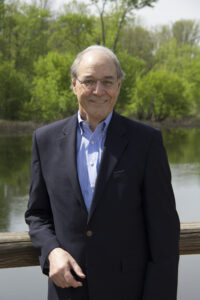 THOMAS B. WILSON
FOUNDER/PRINCIPAL
Tom is a national authority on executive compensation and high-performance organizations and has over 30 years of professional business and consulting experience. He has worked with numerous boards and top executives to assess the competitiveness and effectiveness of total direct compensation plans, develop total compensation systems for sales organizations and total reward systems for employee groups.  He is the author of five books including Changes for Challenging Times – A Special Report on Business Conditions and Compensation Trends (published 2009), Innovative Reward Systems for the Changing Workplace (McGraw Hill) and Rewards That Drive High Performance (AMACOM). He has written over 30 articles, book chapters and special features for Fortune Magazine, the Conference Board, Financial Times and Boards and Directors.  He has been quoted in the Boston Globe, Wall Street Journal, and the Boston Business Journal.
Prior to forming Wilson Group, Tom was the National Director of Rewards for Aubrey Daniels & Associates; Partner and General Manager of New England for Hay Group, Inc.; and Director of Organizational Consulting for the Forum Corporation. He holds a master's degree from Vanderbilt Owen School of Management and bachelor's degree from Southern Methodist University.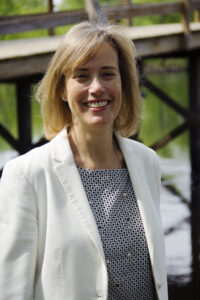 RHONDA FARRINGTON
MANAGING DIRECTOR/PRINCIPAL
Rhonda has over 25 years of human resources experience in both consulting and human resource management roles working with small and mid-sized organizations. She has extensive background in designing salary structures, performance incentive and sales compensation plans, as well as the assessment of executive and director compensation for private companies. Her strengths include salary structure development, incentive plan design, and performance management programs that focus on driving the business strategy of the organization. Rhonda has worked with private and public companies and organizations in the technology, professional services, insurance, consumer products, healthcare, higher education and utilities industries, designing and implementing programs that strengthen the foundation of the business.
Rhonda earned her master's degree from Springfield College and bachelor's degree from the University of New Hampshire. She has co-authored numerous surveys and publications while at Wilson Group. She is a Certified Compensation Professional (CCP) through WorldatWork, a member of the Board of Directors for the New England Compensation Consortium, and former president of the New Hampshire Chapter of the American Society for Training and Development (now known as the Association for Talent Development). Prior to consulting, Rhonda's human resource management experience included partnering with senior management to handle company restructuring/reorganization, compensation and benefit program management, and training design and implementation.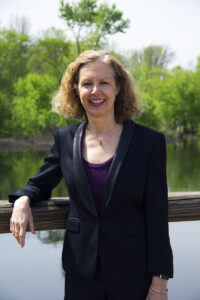 SUSAN MALANOWSKI
MANAGING DIRECTOR/PRINCIPAL
Susan brings over 25 years in consulting and leadership positions in compensation and human resources to her clients. Susan advises boards of directors, executives and leaders in sales, human resources and compensation functions on the strategic application of total reward programs. She works with a broad range of public, private and non-profit clients in technology, industrial, and service sectors throughout the country in the assessment, design and implementation of sales, executive and employee compensation programs.
Prior to consulting, Susan worked in leadership positions at General Cinema Theatres, Aetna Inc., Barclays Business Credit and Community Newspaper Company. She has co-authored and published several publications with other members of Wilson Group. Susan earned her master's degree in labor and industrial relations from Michigan State University and a bachelor's degree in human resources from Ithaca College. Susan is a Certified Compensation Professional (CCP), Certified Benefits Professional (CBP), a Global Remuneration Professional (GRP) through WorldatWork and a member of the New England Compensation Consortium. Susan was an Adjunct Faculty member in Human Resources at the University of Wisconsin Oshkosh.